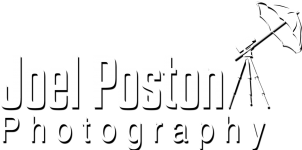 Joel Poston Photography has been producing professional and polished portraits of families and children in the Cookeville, Livingston, and Sparta Tennessee area since 1982. As one of the oldest photography studios in the Cookeville region, they take pride in giving clients a finished product that can be enjoyed for years to come.
A special photograph is a wonderful way to celebrate life's important milestones, or simply capture the special bond between a couple, parent and child, brothers, sisters, or any other family member at this moment in time. The team at Joel Poston Photography is available for high school portraits, family portraits, and baby photos, as well as senior videos. With a strong emphasis on photography technique and craft, they produce high quality portraits that are sure to become cherished memories.
Contact Joel Poston Photography, your Family Portrait Photographer in the Upper Cumberland Tennessee area to schedule your family, high school, or baby portrait session today.
Joel Poston Photography
Specializes in High School Seniors, Family, Infant, and General Portraiture in the Upper Cumberland area.
1565 Rickman Road <> Livingston, TN 38570
931.397.8910
All images are Copyright Joel Poston Photography © 2021